2013 I UNIVERSITY OF APPLIED ARTS I STUDIO FIONA RABY
A PLAYFUL EXPLORATION ABOUT A POTENTIAL SMART FUTURE AT OUR DINING TABLE.
WHAT IF TECHNOLOGIES LIKE SENSORS SNEAK INTO OUR EVERYDAY AND START TO MONITOR AND JUDGE OUR HABITS?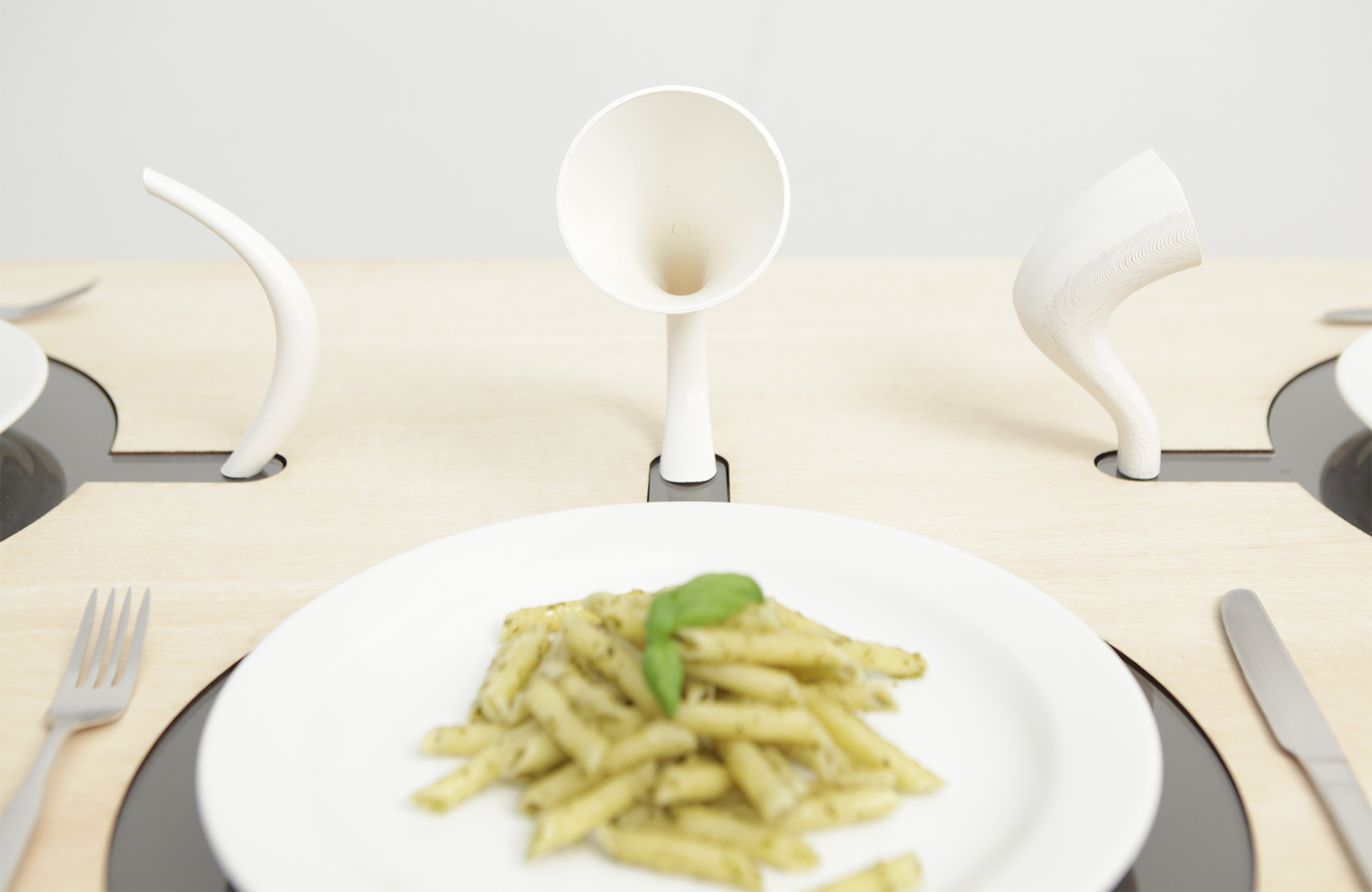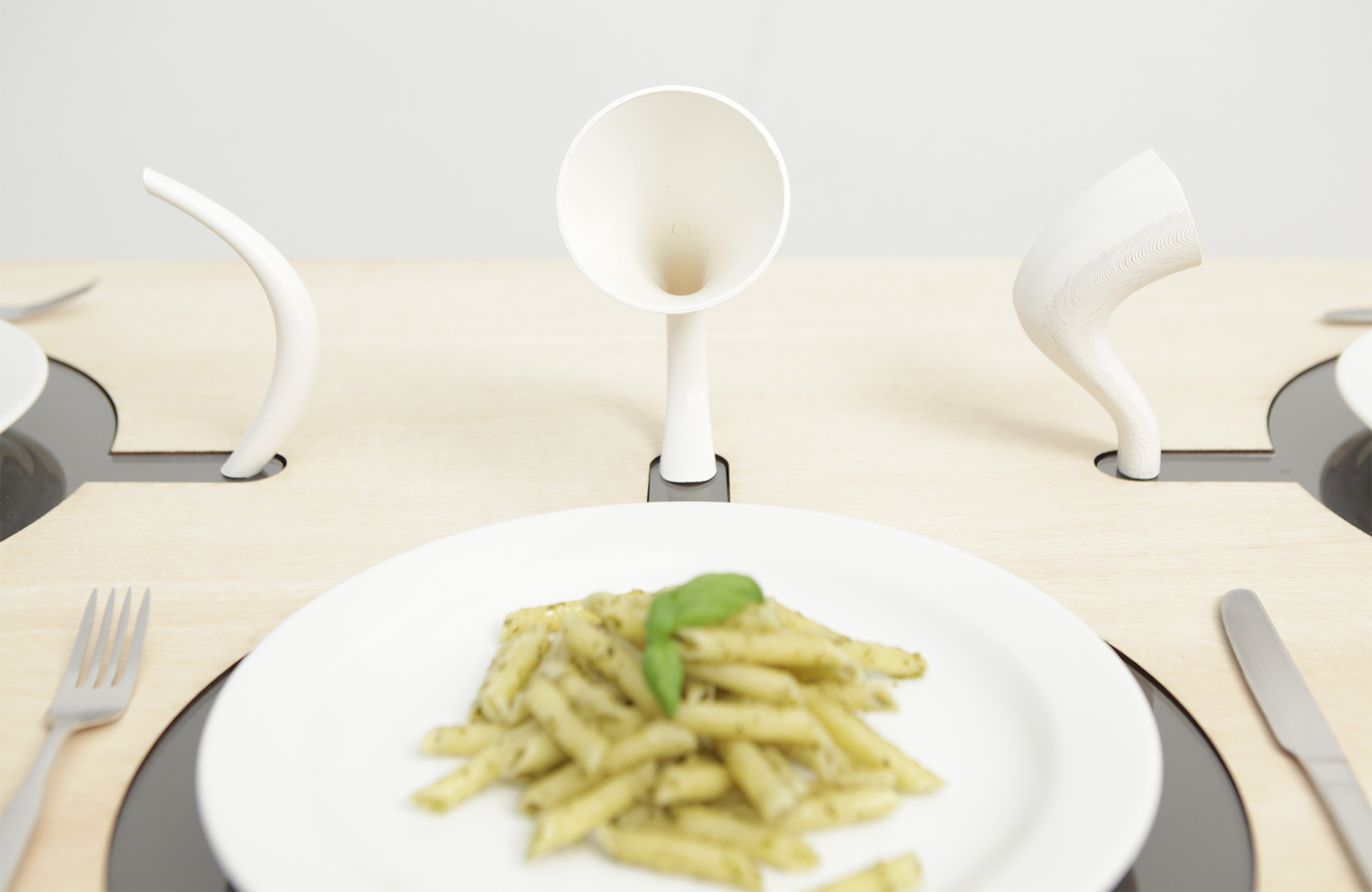 This experimental shortfilm shows one exploration of the various notions of how a future smart environment might look like. Opposing current developments on this sector the smart objects inhabiting our dining table are visible protagonists, all having their own opinion about how to behave at the table. They sense their visitors postures, sounds and motions. If you do not meet their high expections properly they discipline you with embarrassment.
How do we live with smart sensory networks that invade our everyday environments? How will they influence our lives, and how will we start to change our behaviours? What will be the consequences if we meet them with either obedience, ignorance or defiance?
This experimental film was the 2nd iteration of this topic after HOW TO BEHAVE PT.1 and followed by the shortfilm TABLE MANNERS.