HOW CAN WE DESIGN FOR FUTURE PRODUCTION PROCESSES IN AN AGE OF DECREASING RESOURCES?
A NEW MATERIAL STANDARD FOR TEXTILE INDUSTRY!
Unraveling Machine, Garment Pieces, Transition Button, Scenario Illustrations, Video Commercial
in collaboration with
Max Scheidl & Anna Neumerkel
Scientific Advisors and Experts
Ebru Kurbak
Ille Gebeshuber (TU Vienna)
Supported by
Transitory Yarn is a material designed for manufacturing garments using knitting technology. The reproduction process around Transitory Yarn makes it possible to TRANSFORM A GARMENT SEVERAL TIMES OVER ITS LIFECYCLE through a process of unraveling and reknitting over and over again.
With this project we address the fact that global textile industry consumes a tremendous amount of resources followed by an equal load of waste in disposal. Cheap production methods are not only harming the environment, but also endanger small local businesses globally, benefitting only few multinational corporations.
The project celebrates a deliberate transience of objects, based on the selection of high quality production material. It aims to provide a counter-concept to the capitalist strategy of ​​planned obsolescence in current manufacturing processes. Honoring the resource with the poetry of transience as starting point for something new.
To meet this new standard of production garments will be specifically produced for that process in the future.
Every first piece is equipped with a so called Transition Button. This smart electronic element holds the first loop to begin the process with on the one hand and stores individual data about the wearer and the lifecycle of the yarn on the other hand.
Through the special technical structure of the garment the new process becomes visible to the outside. So the garment is knitted preferably from only one single piece of yarn and the seams are crocheted and visible.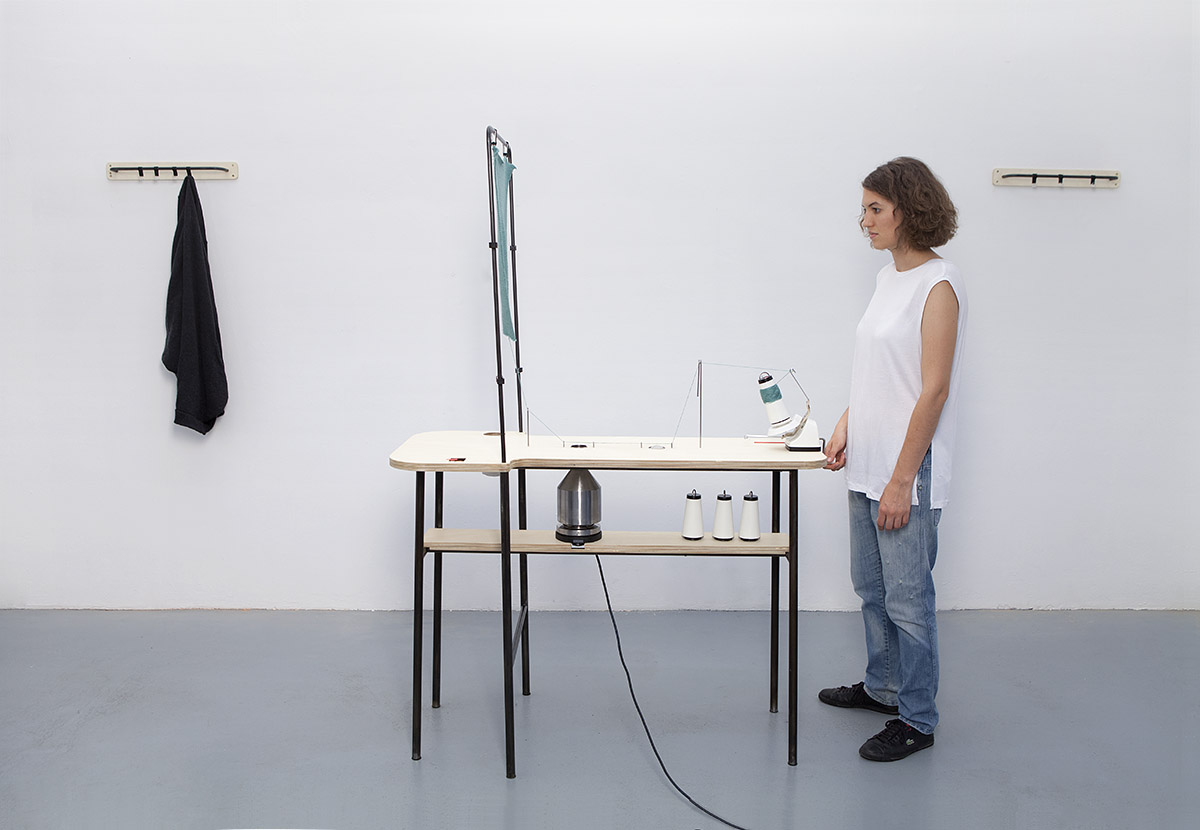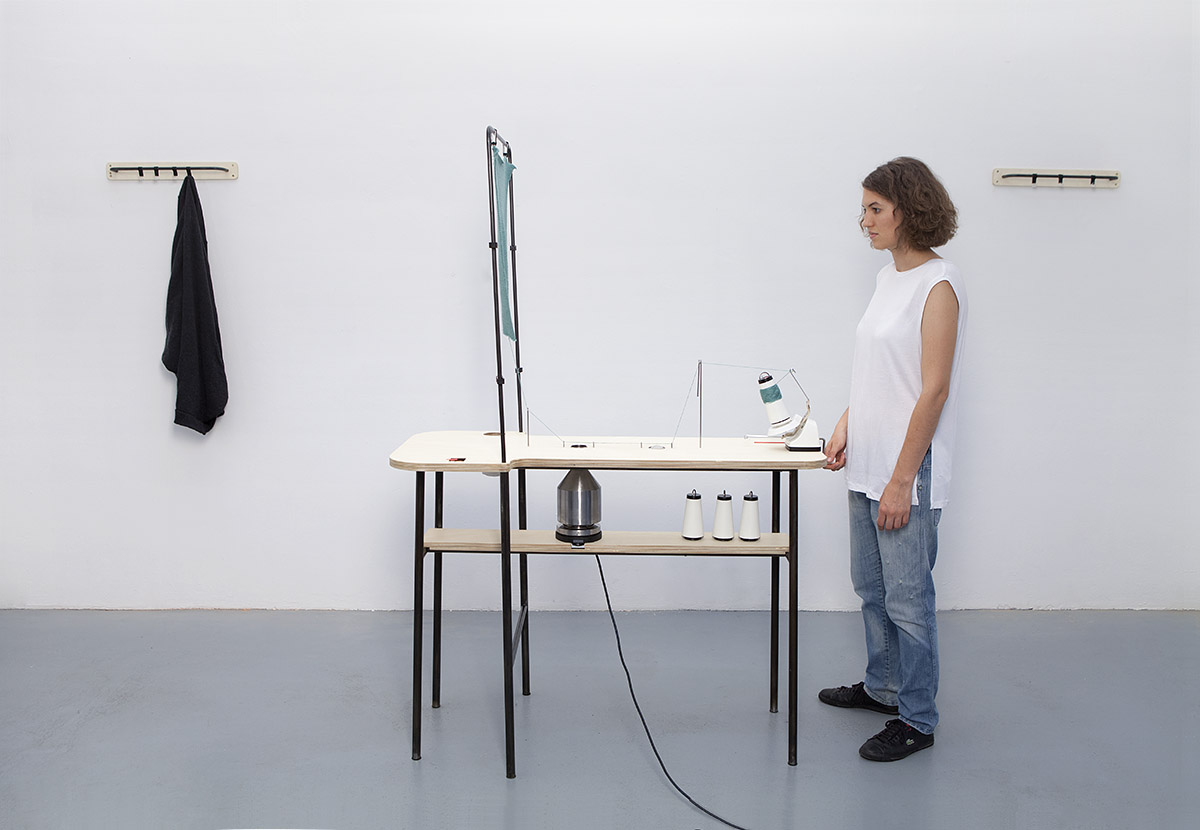 The unraveling machine empowers consumers to become a part of transforming their yarn resource into something new.
The transparent construction of the machine enables you to enjoy the mesmerizing effect of your dissolving garment.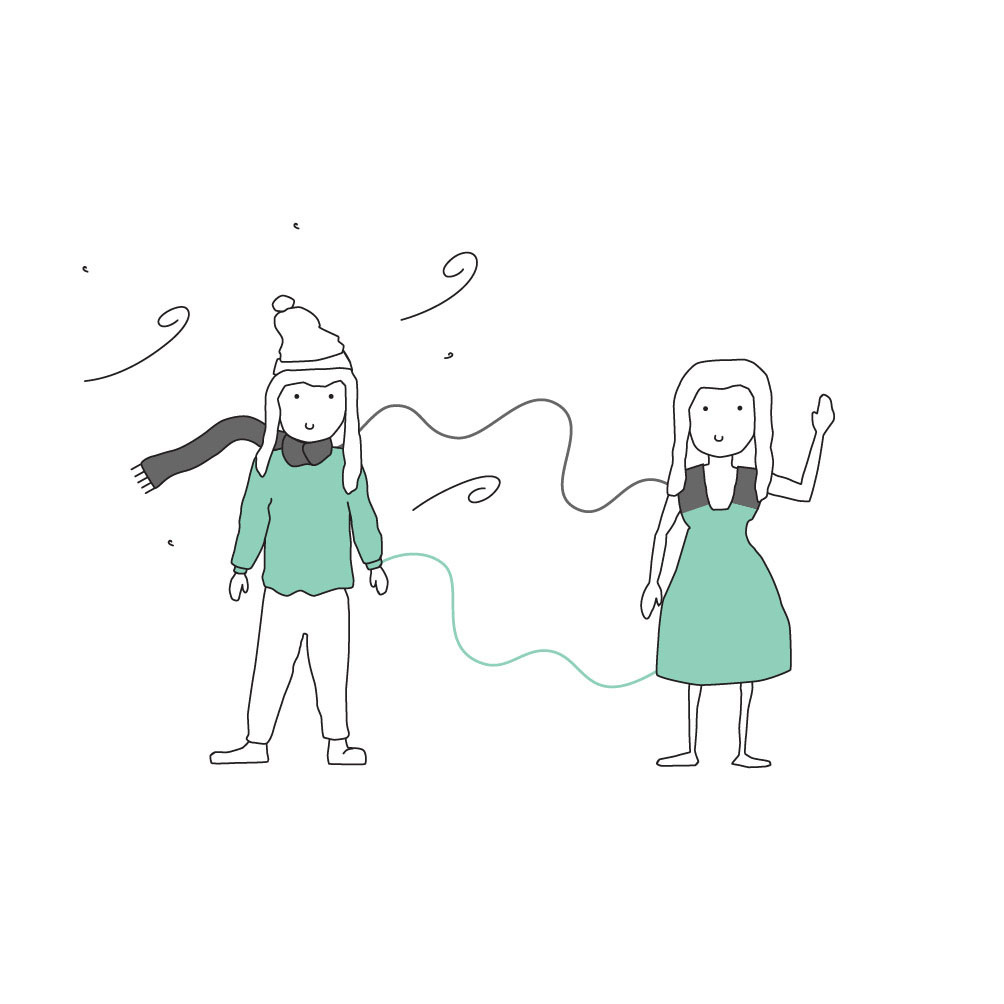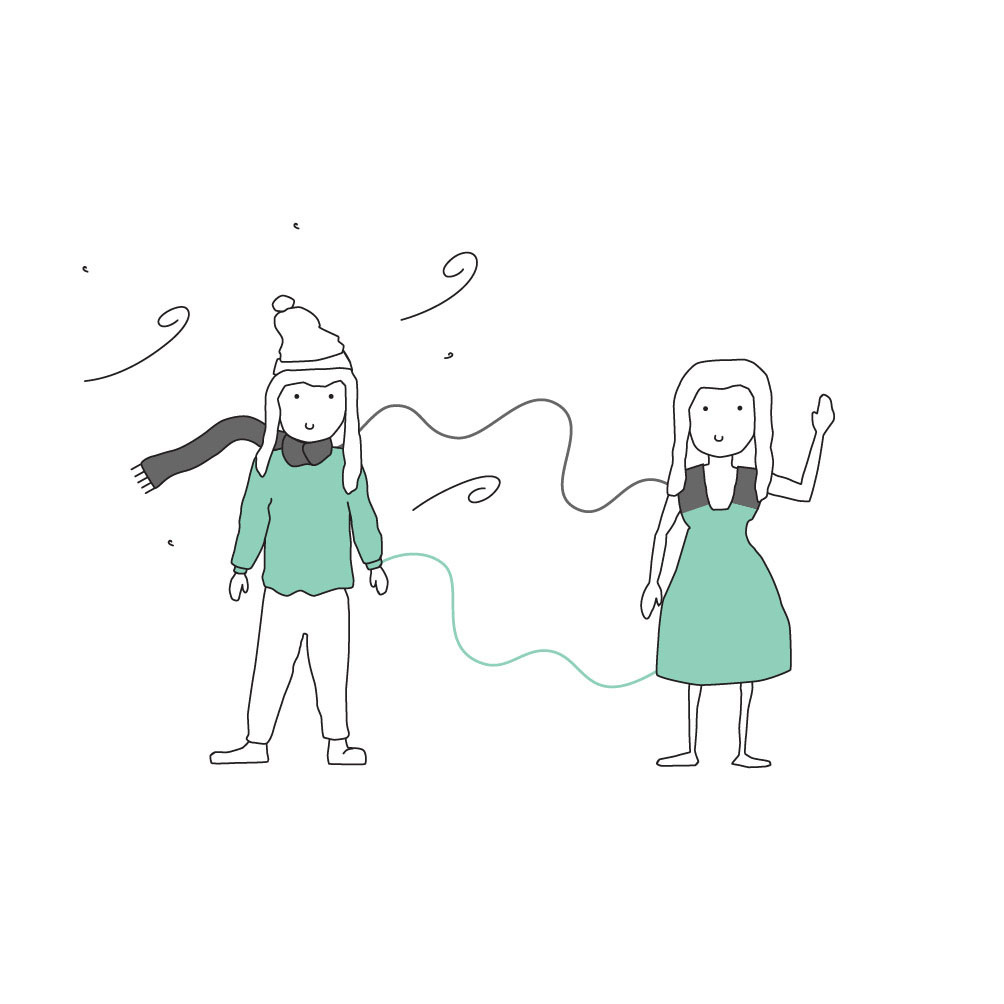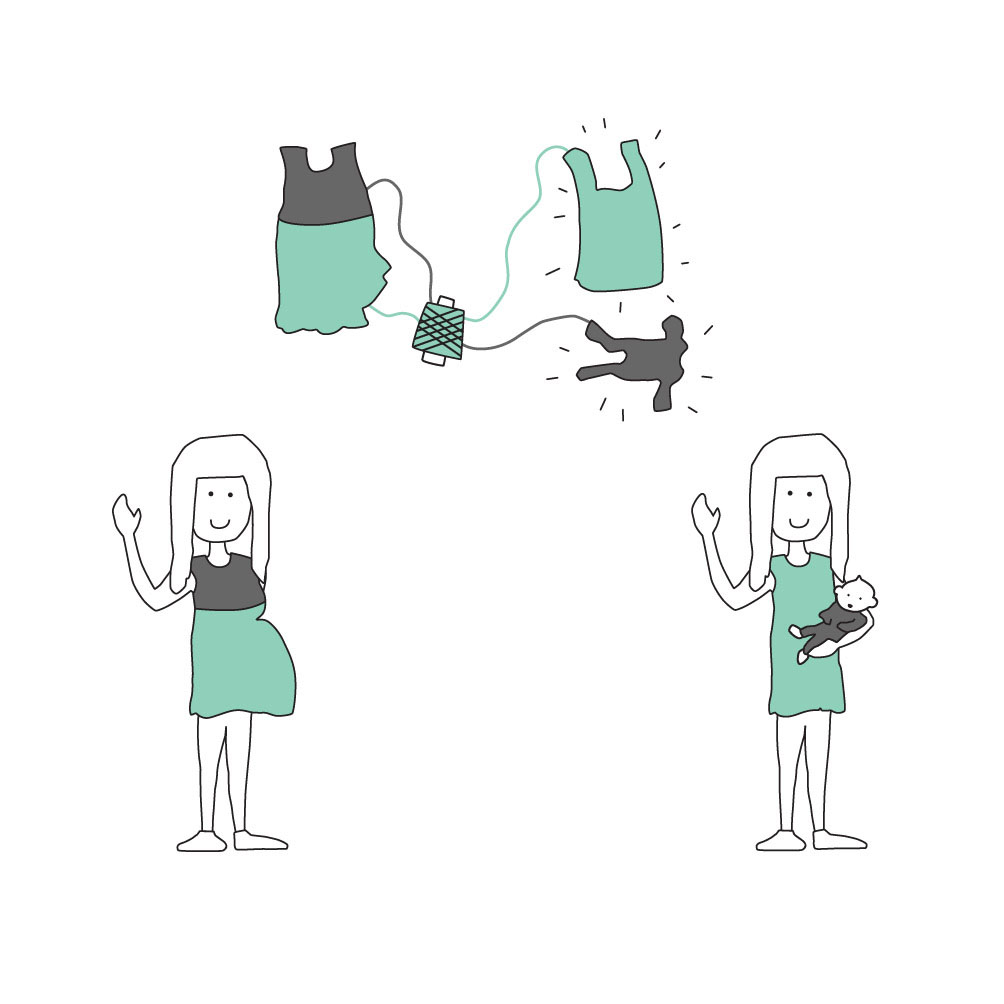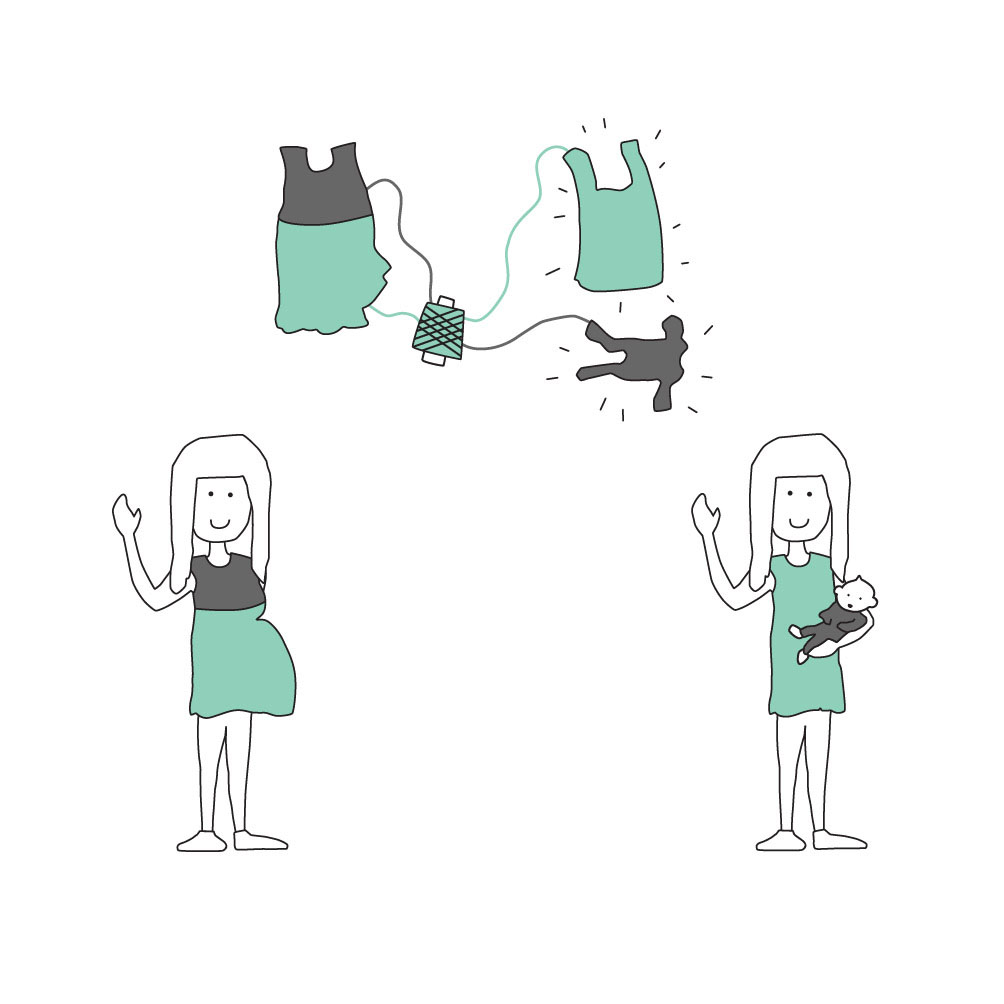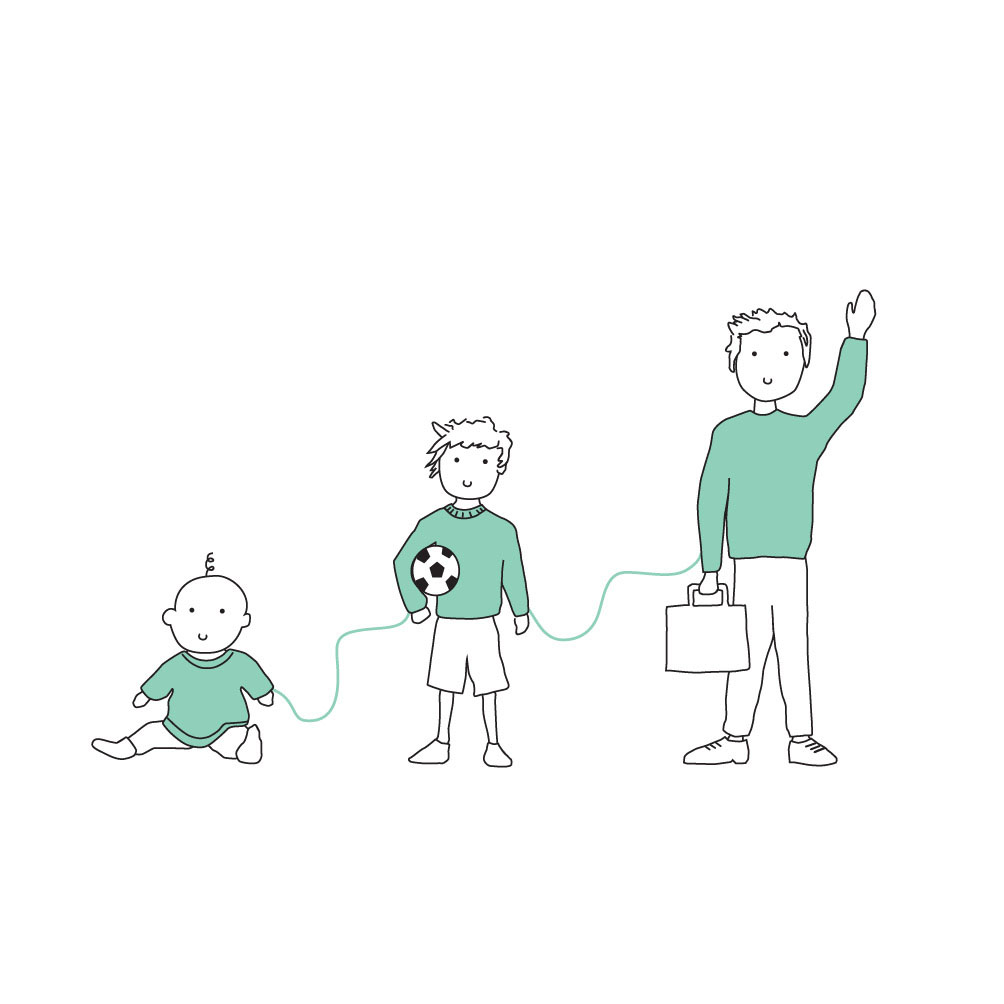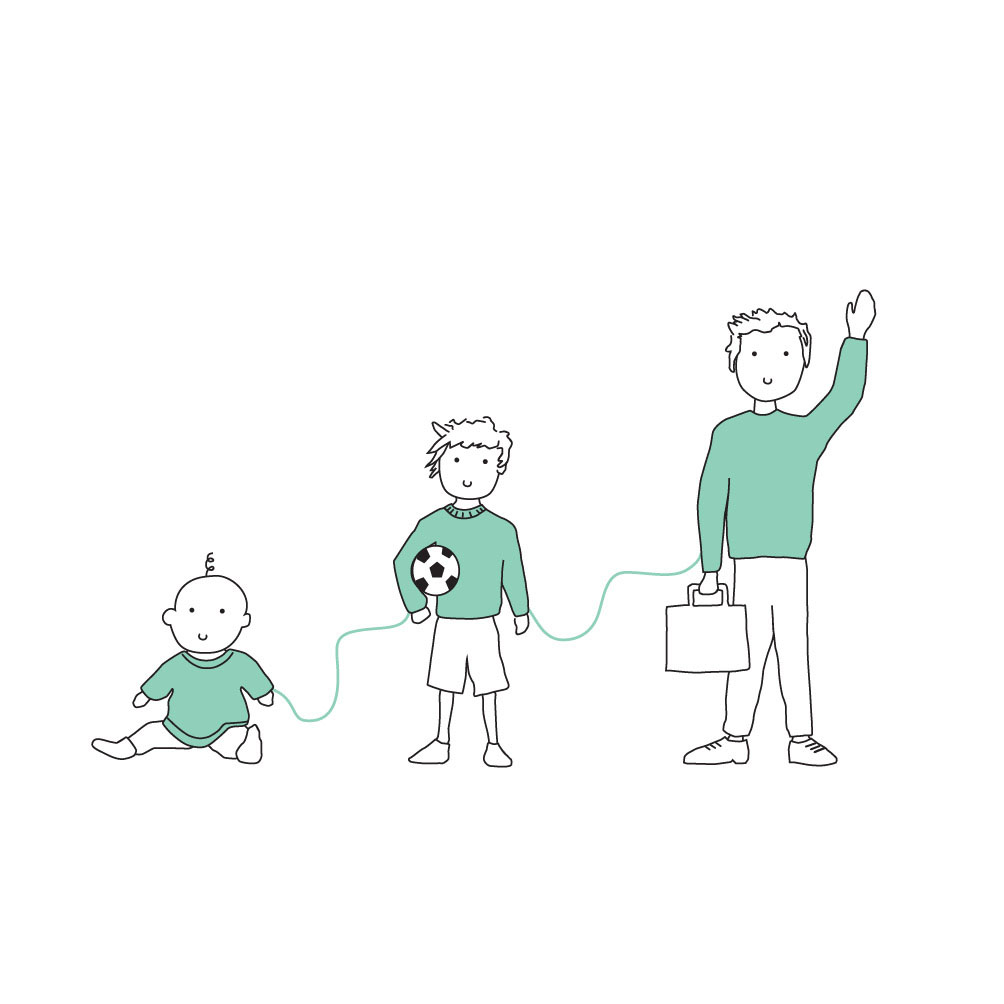 The process of production and unraveling happens within a new kind of local business model. The customers' individual pattern is measured, they choose their desired kind of yarn and their first 'Transitory Garment' is knitted by an industrial knitting machine. When the garment is no longer needed the customer parts from their piece within an interactive ritual of unraveling using the 'UNRAVELING MACHINE'. The yarn obtained is again transformed into a new piece.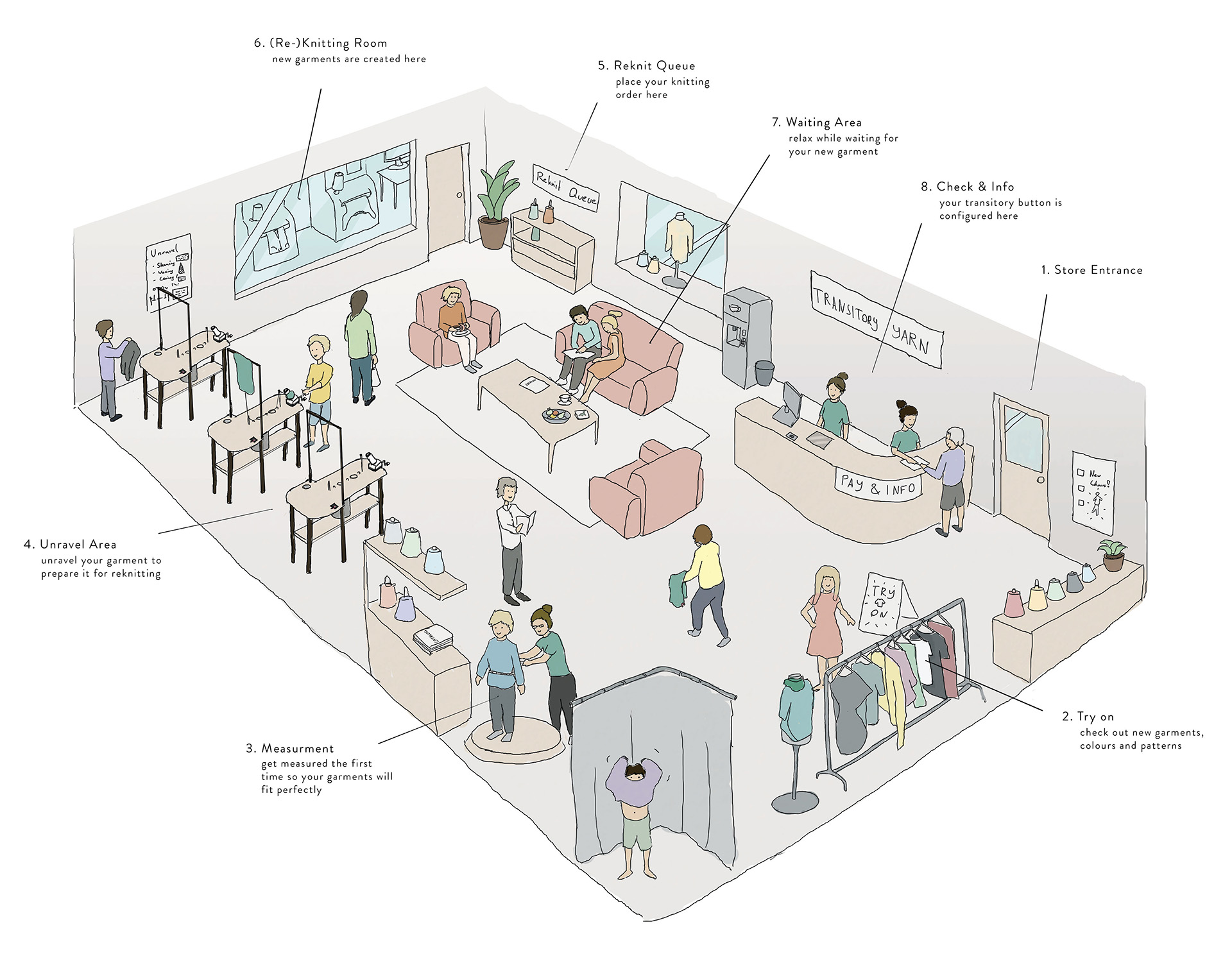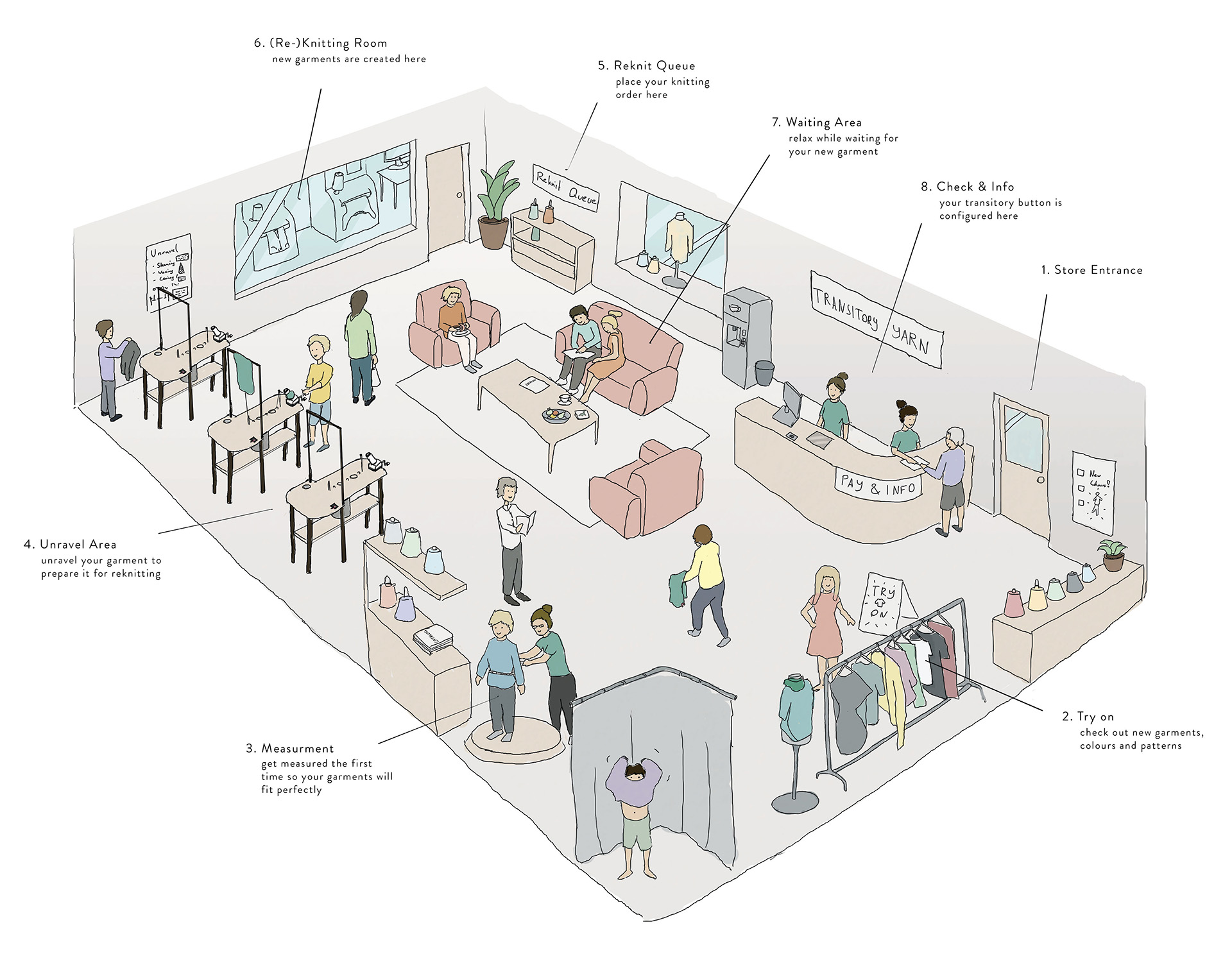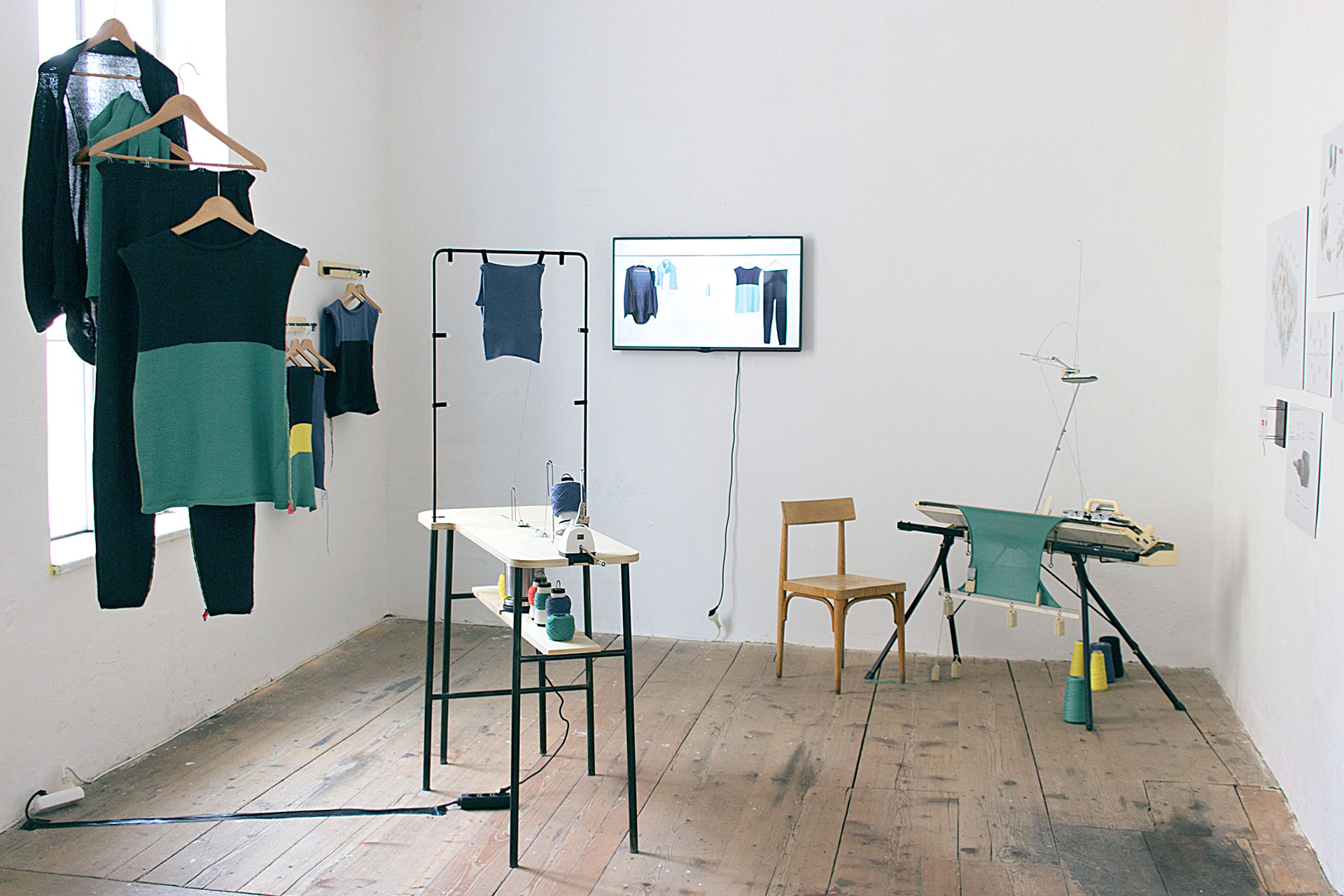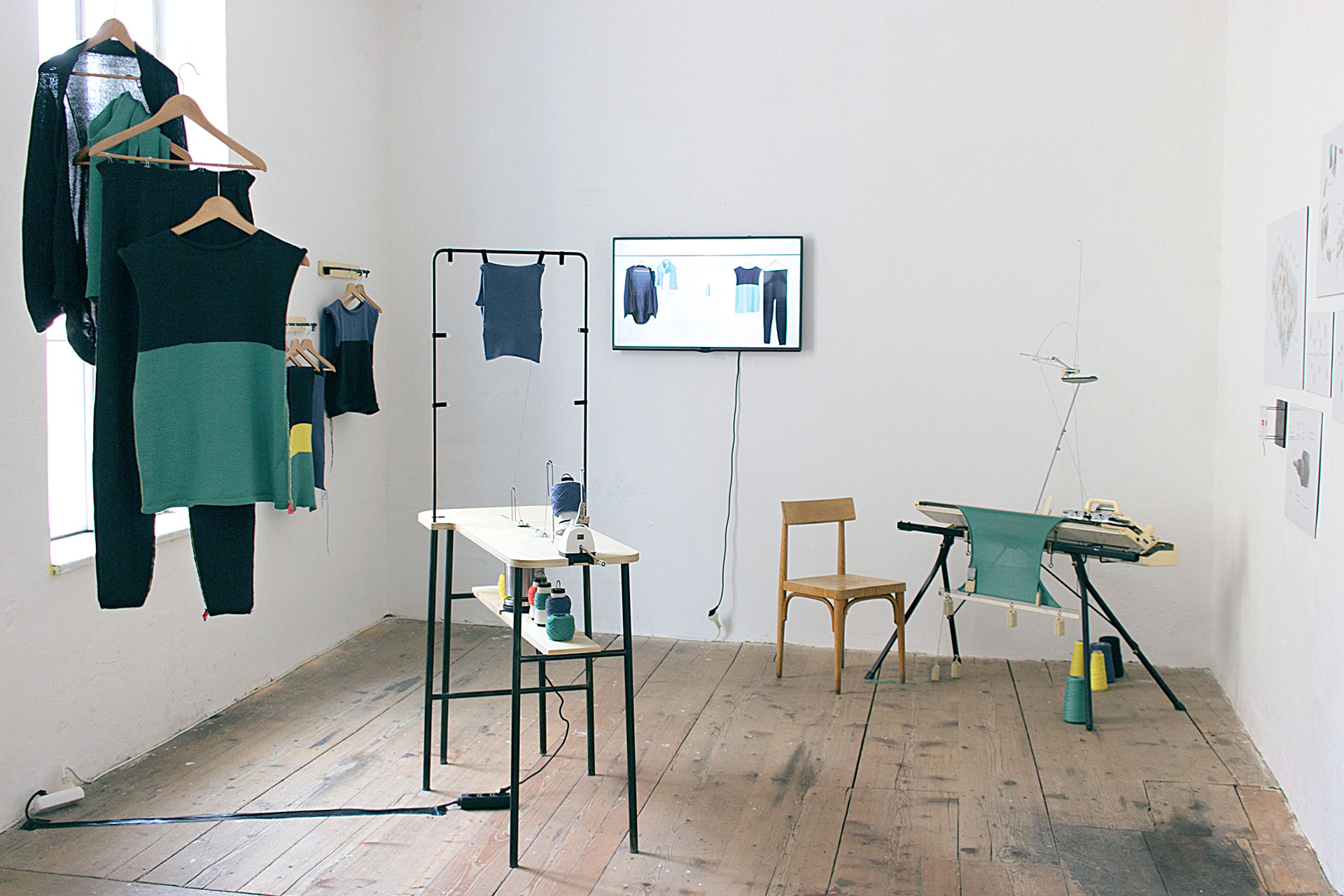 the Transitory Yarn Workshop at Kunstfabrik Groß-Siegharts