A MOBILE CLOTHES SWAP INSTALLATION IN VIENNA'S FAST FASHION ELDORADO
As part of the Vienna Design Week 2022 the OMG! - Old Moving Garments vehicle invited visitors to a public clothing exchange at several spots along Mariahilferstraße. Interested people were welcomed to bring five discarded pieces of clothing.
Around the pop up workshop area passerbye were able to learn techniques how to remove pilling, stitch open seams or mend holes in their favourite pieces of clothing.
Besides the opportunity to swap, care and repair the mobile intervention offered space for informal exchange: Why do we need what we buy? And how do the pieces we wear interconnect with our environments? And how the hell can
we revolutionise the fashion system?
While digging through potential treasures, ideas for a more appreciative approach to fashion could be shared and found.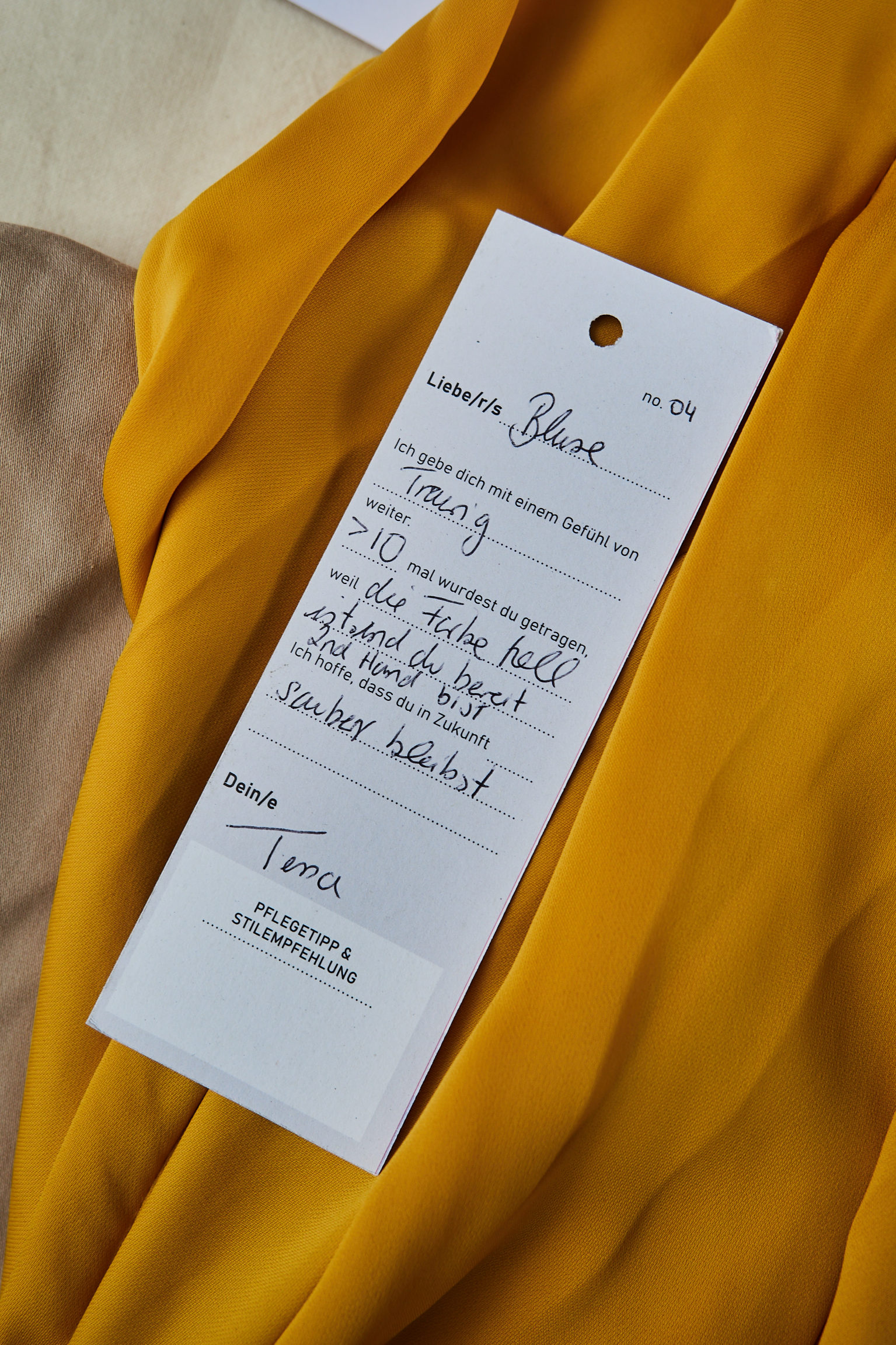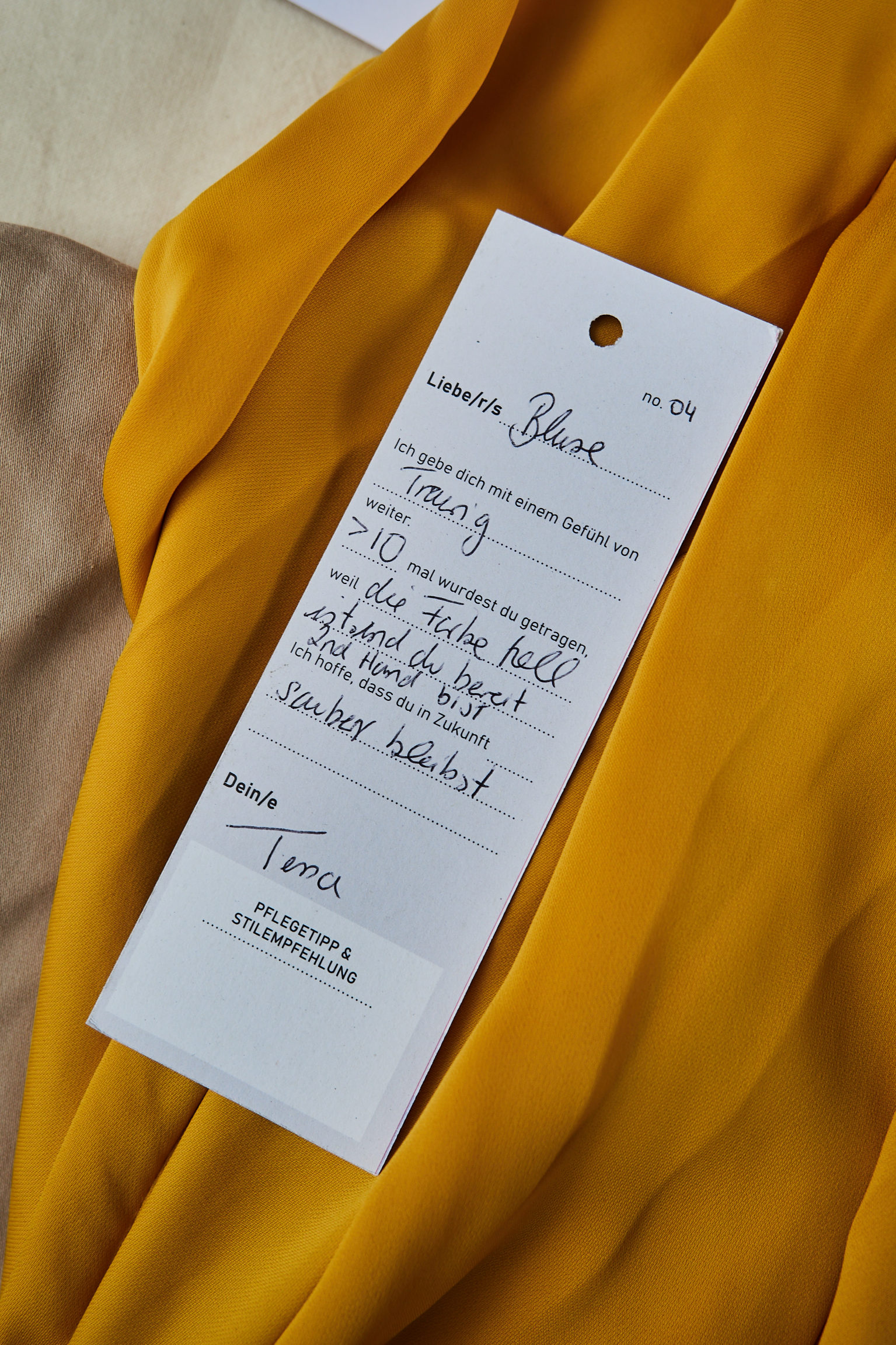 A FAREWELL LETTER TO A YELLOW BLOUSE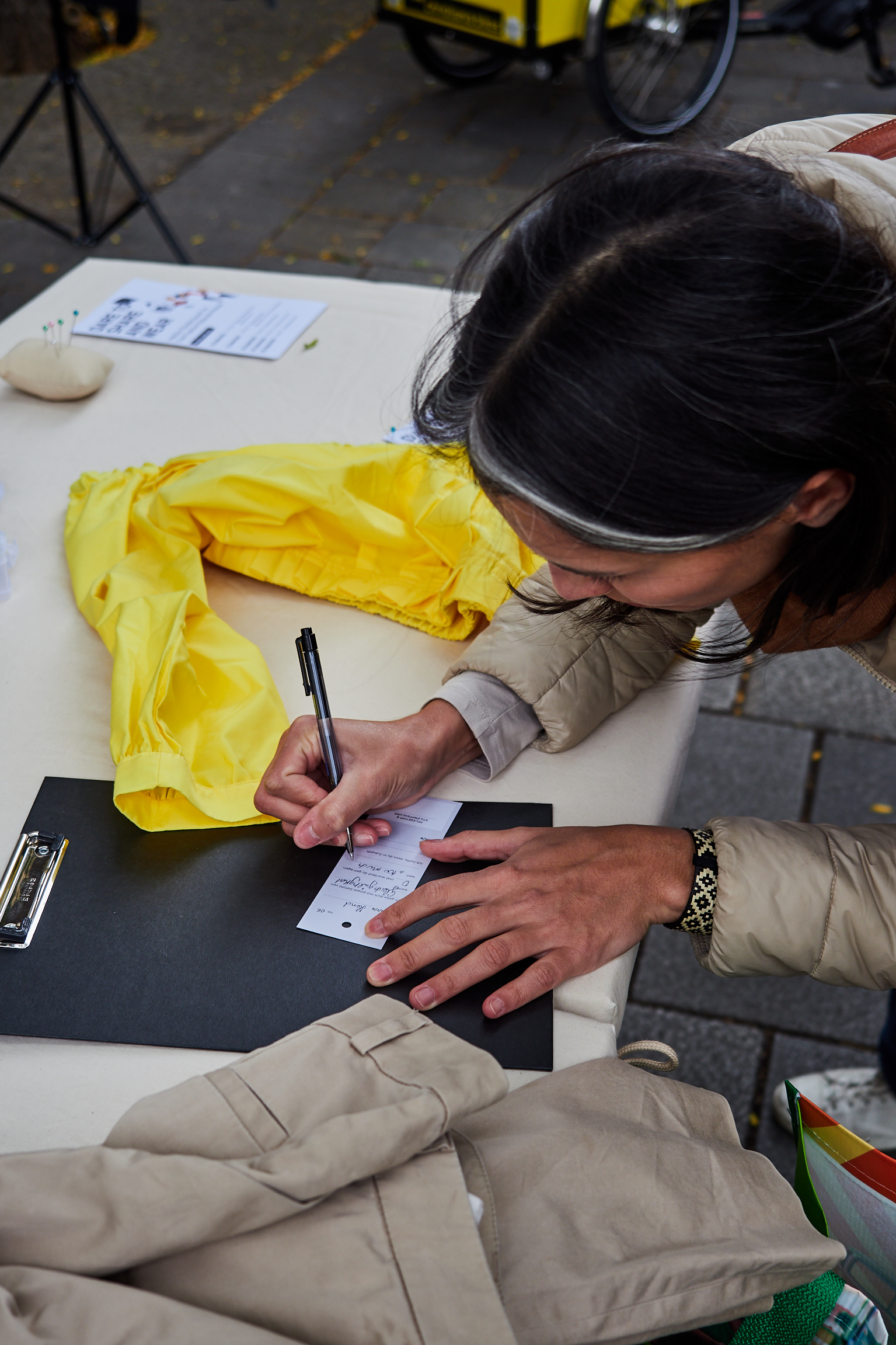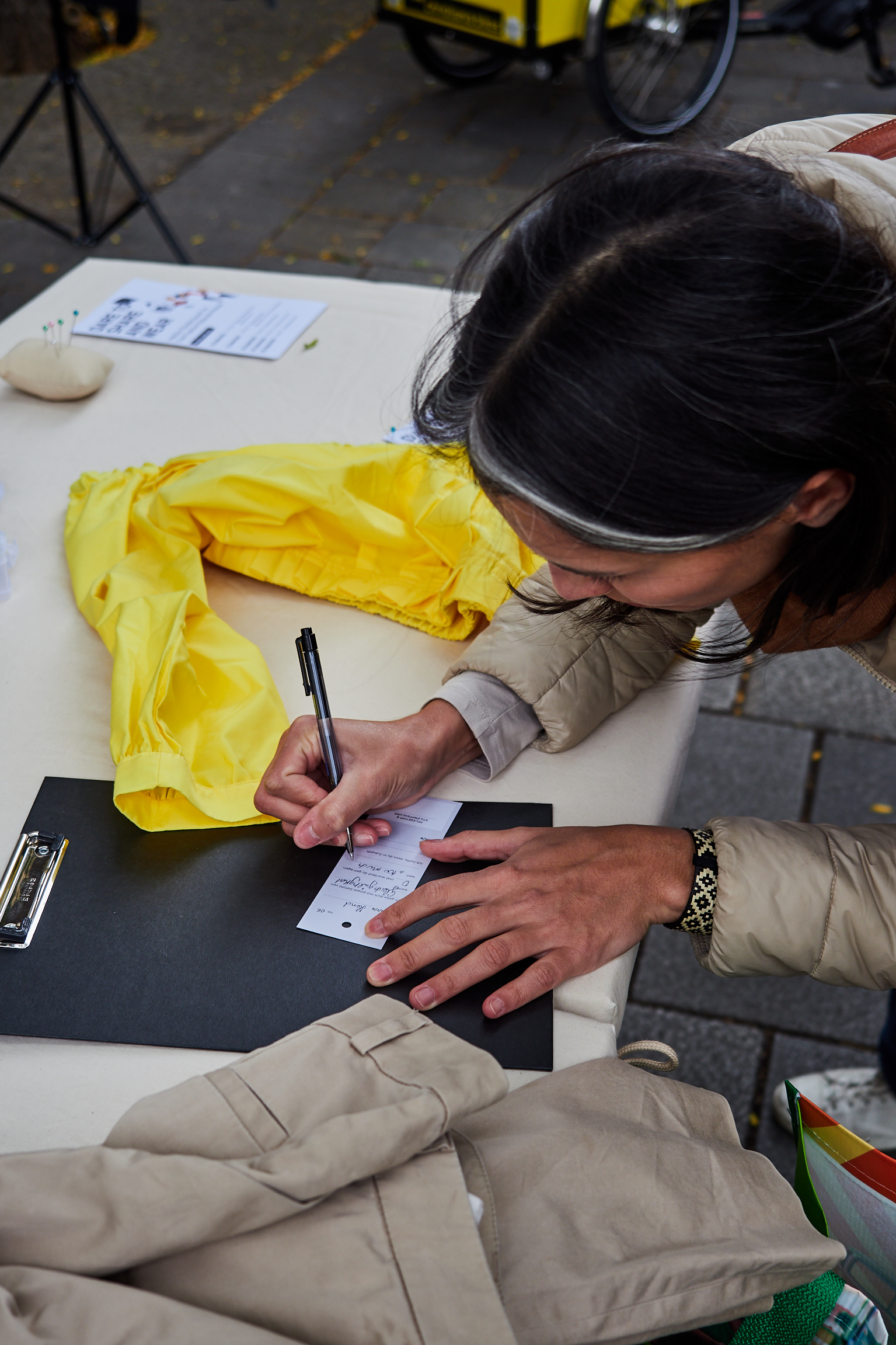 PASSER BYE WERE INVITED TO LEAVE A FAREWELL LETTER FOR THEIR GARMENT DONATIONS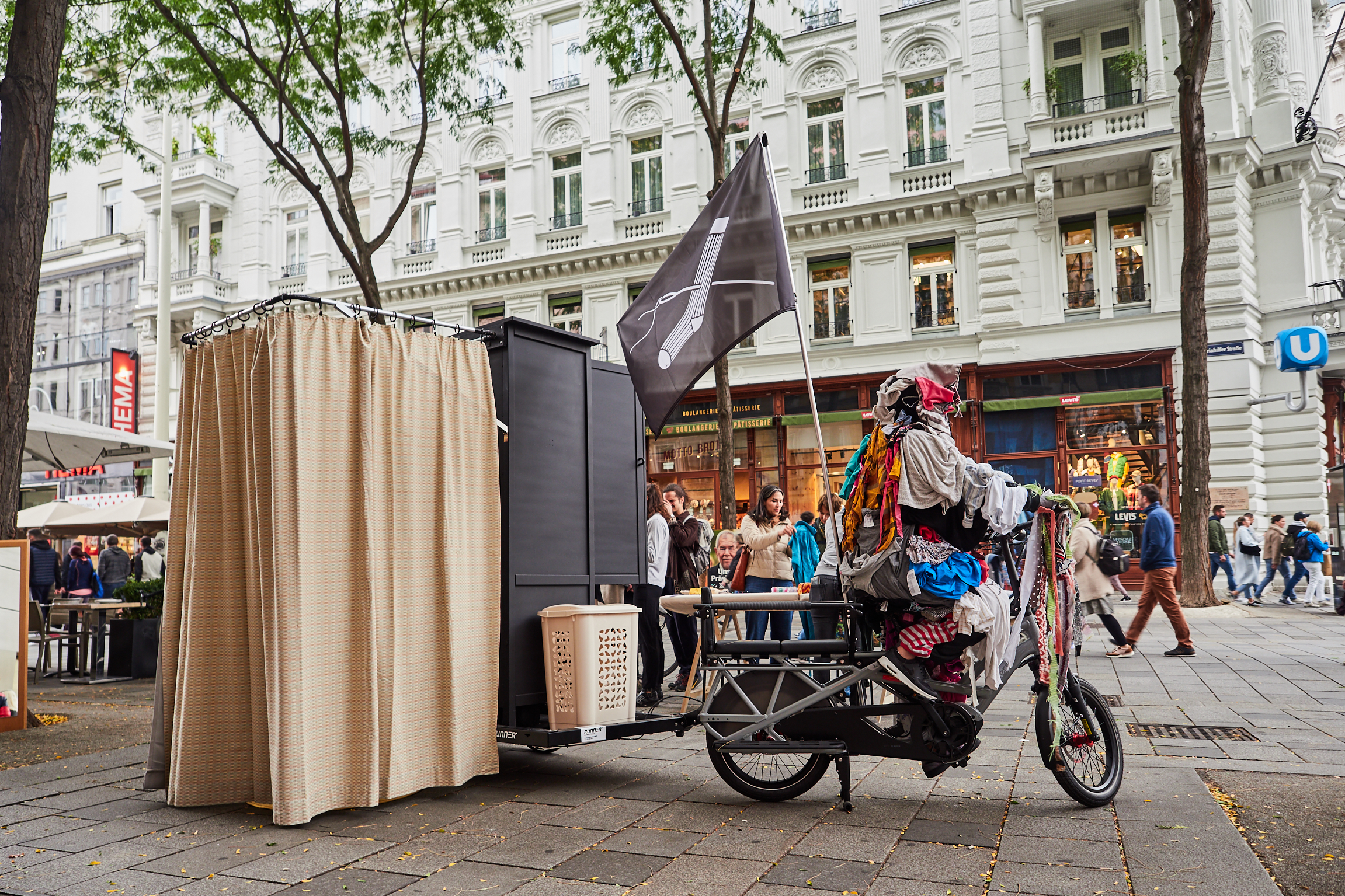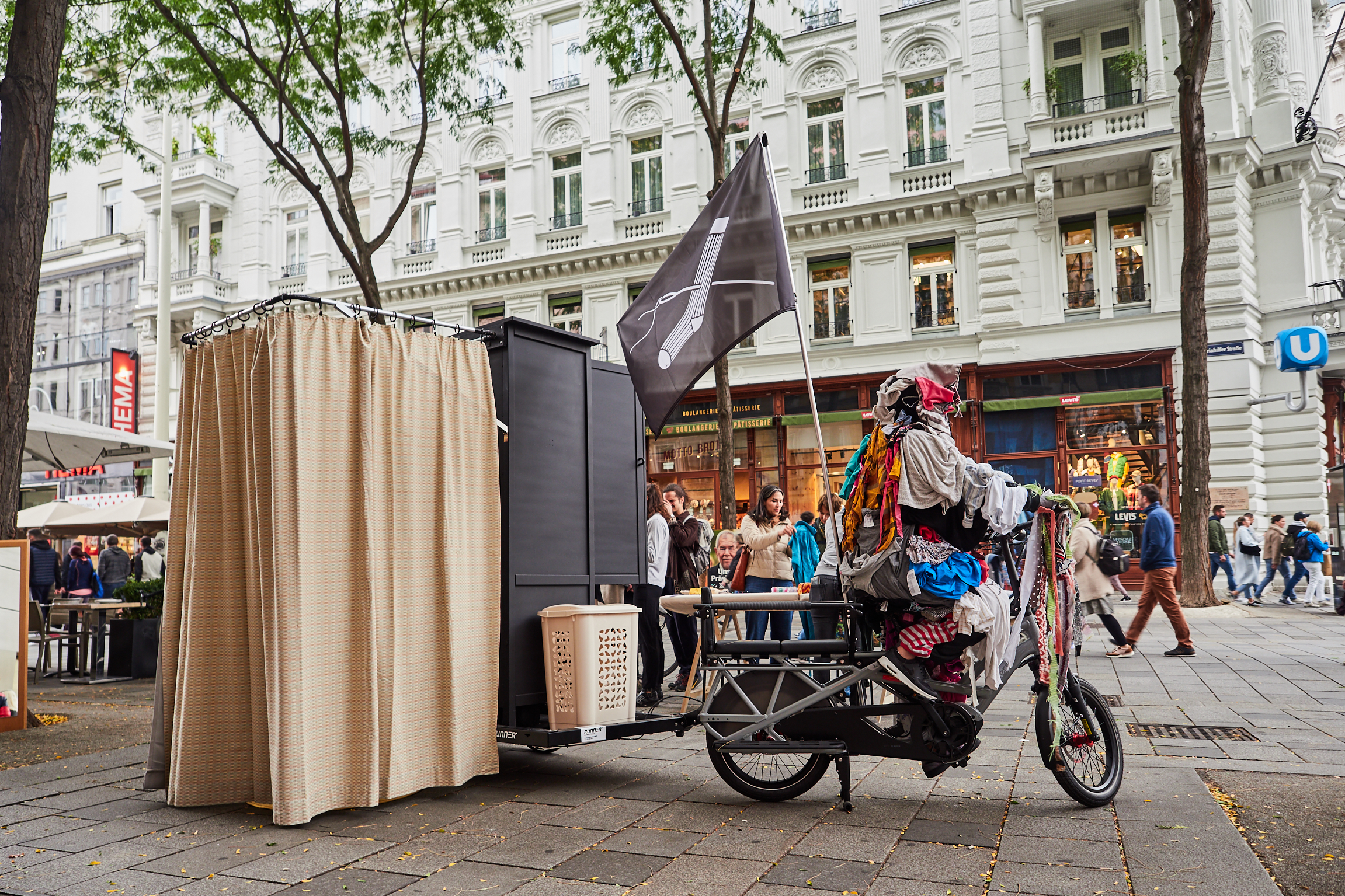 THE GARMENT MONSTER NAVIGATING THE BICYCLE TRAILER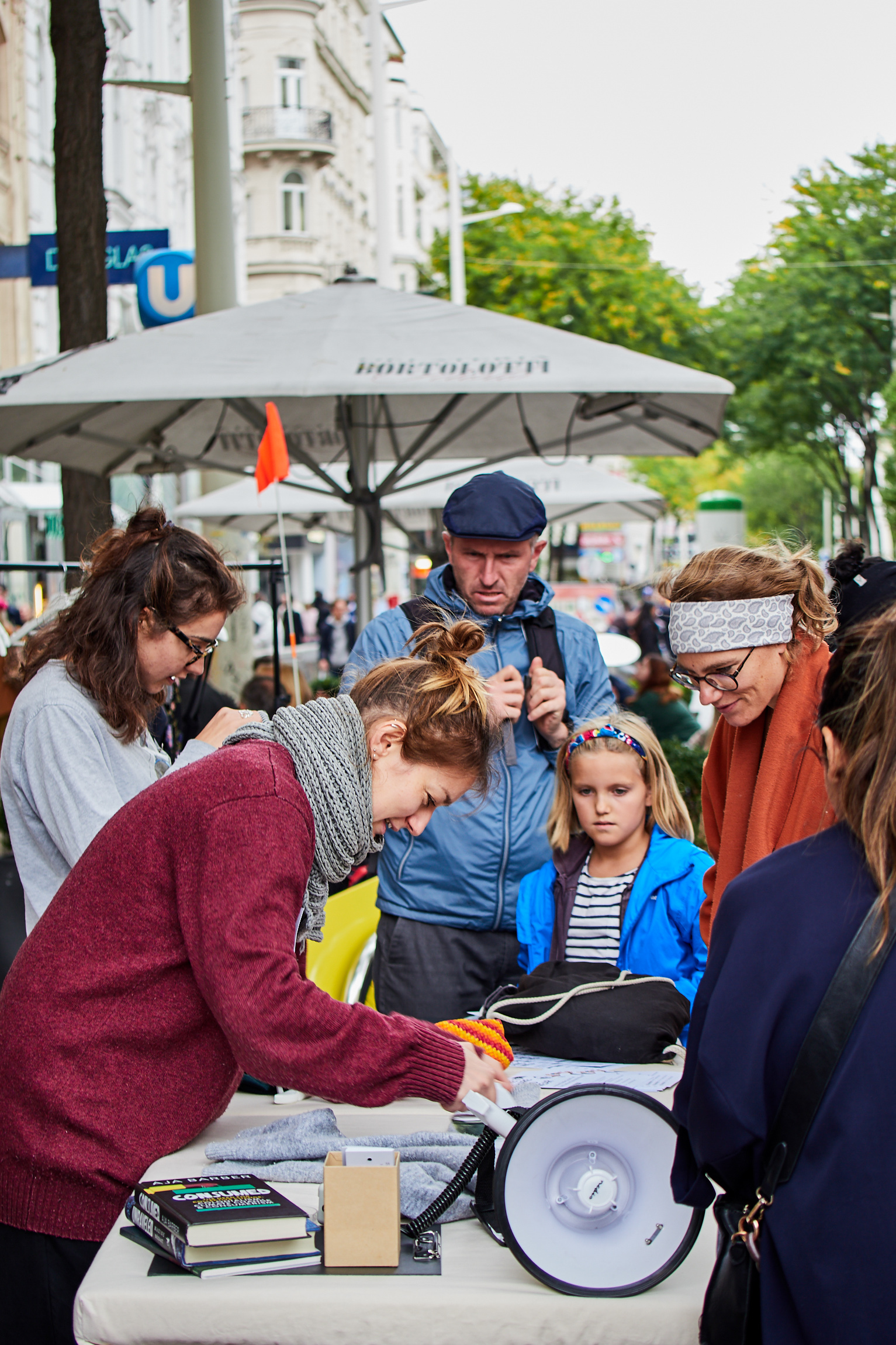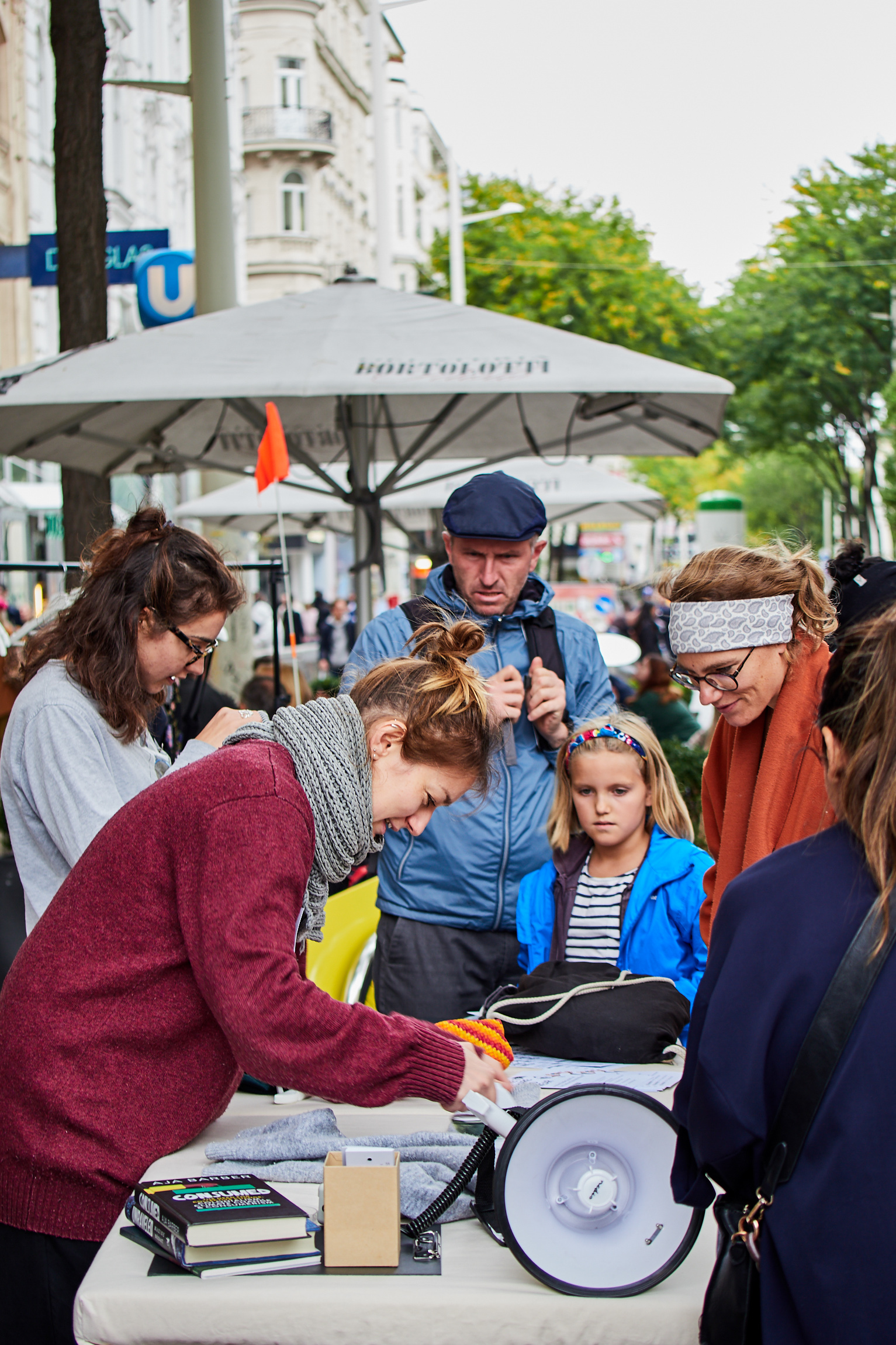 AN ONSITE DEFUZZING SERVICE READY TO PIMP SOME SWEATERS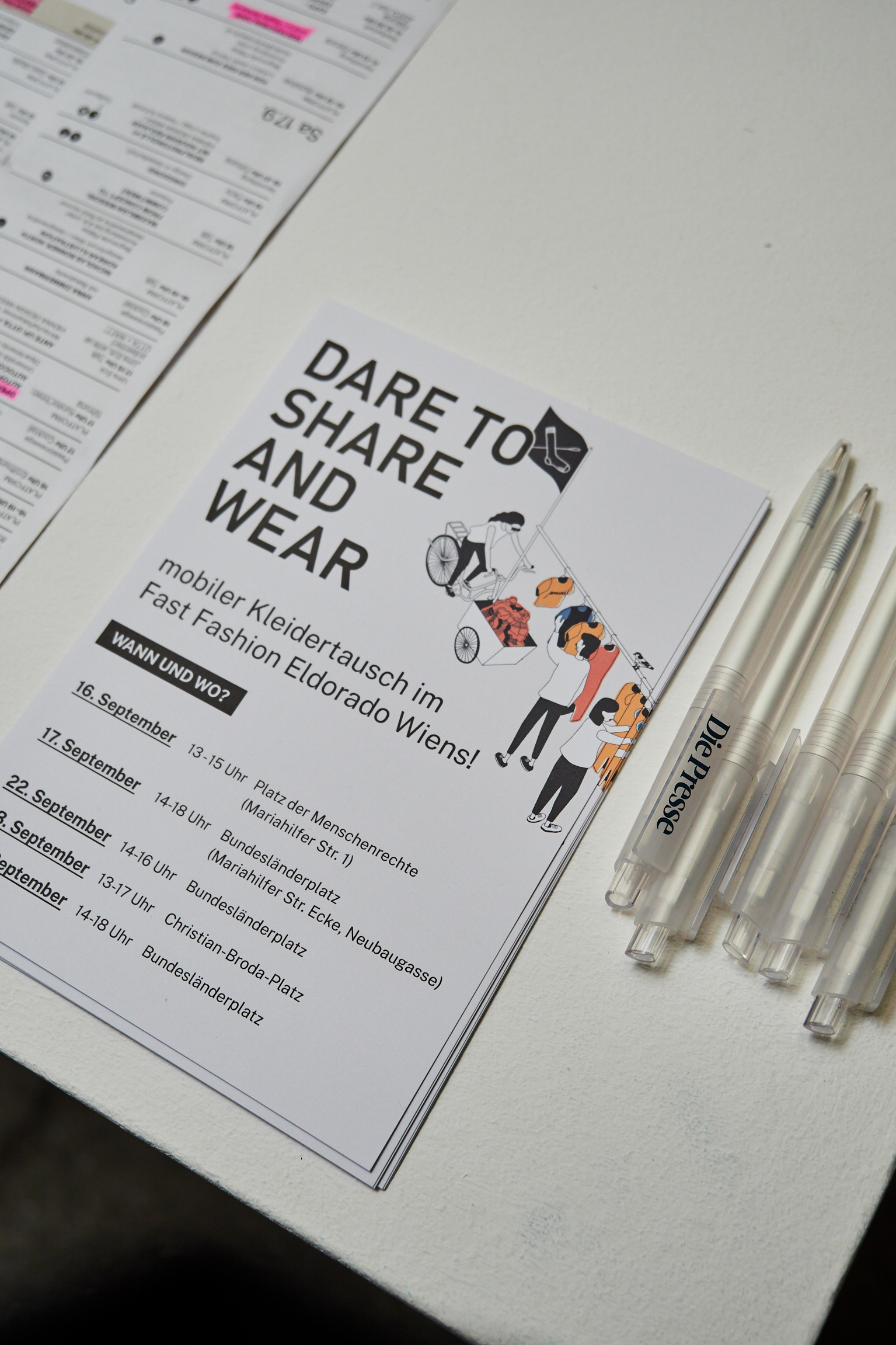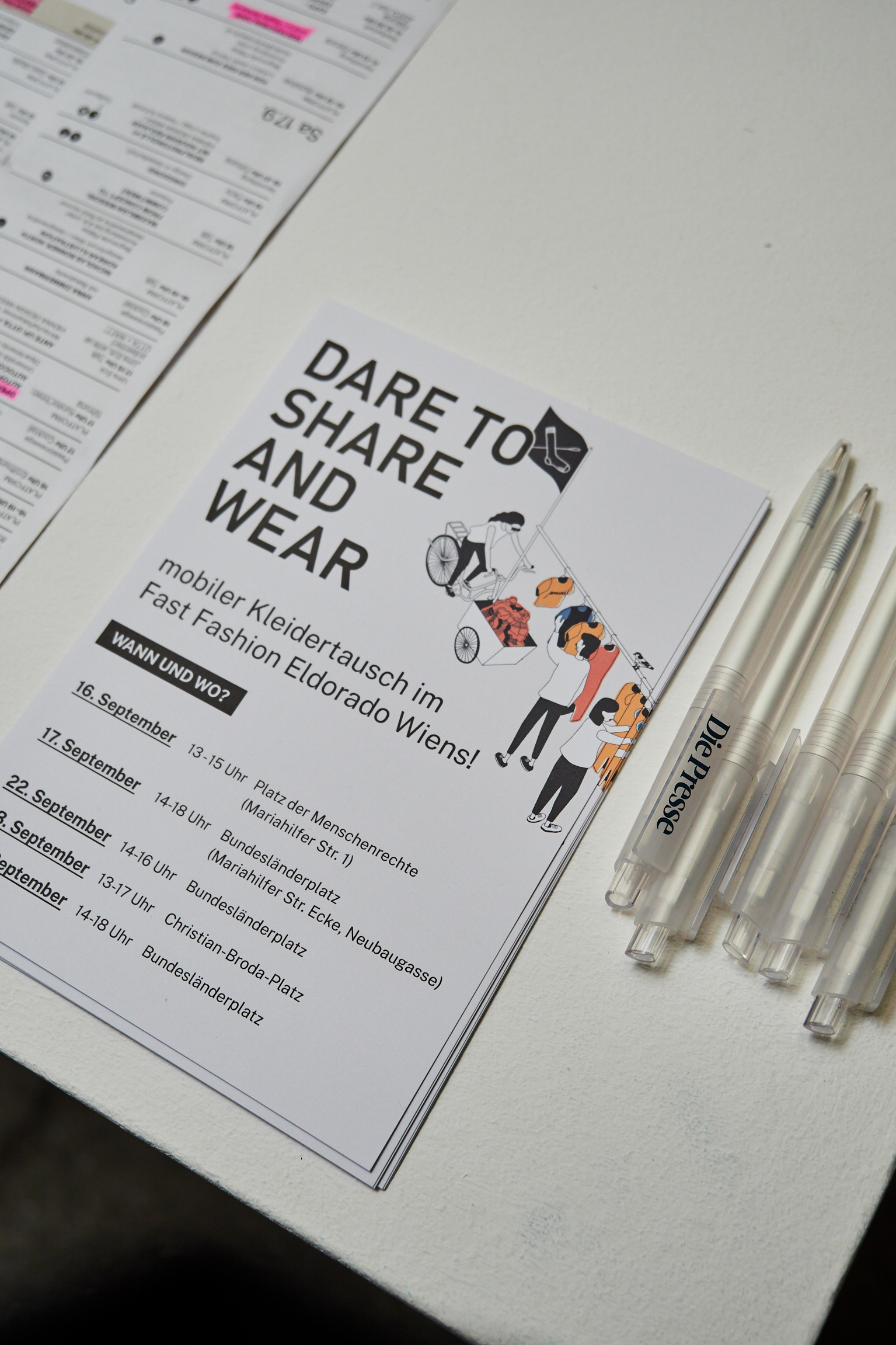 THROUGHOUT THE WEEK THE BICYCLE TRAILER OCCUPIED DIFFERENT SPOTS AROUND THE MARIAHILFER STRASSE, ONE OF THE MOST COMMERCIAL STREETS IN VIENNA